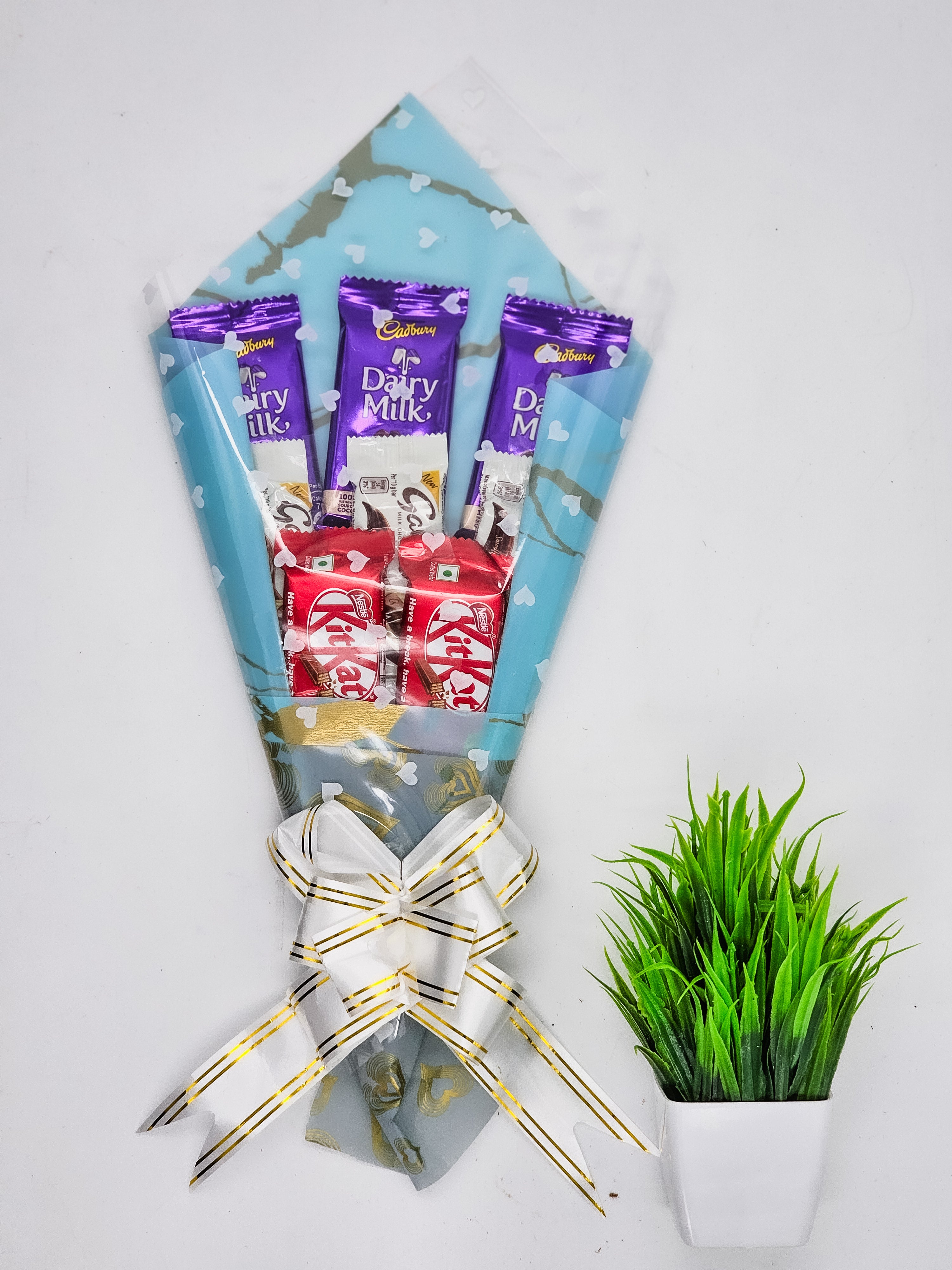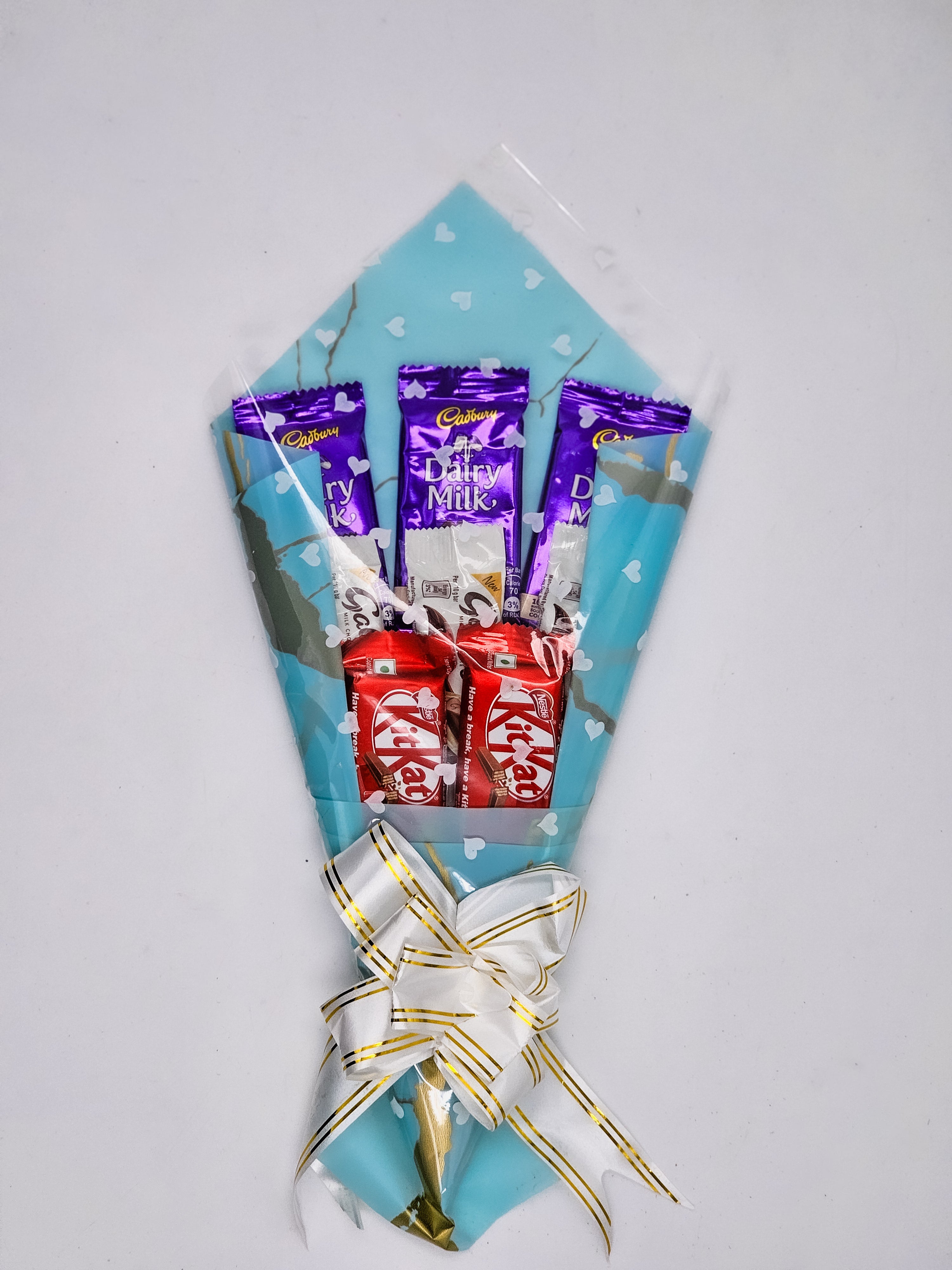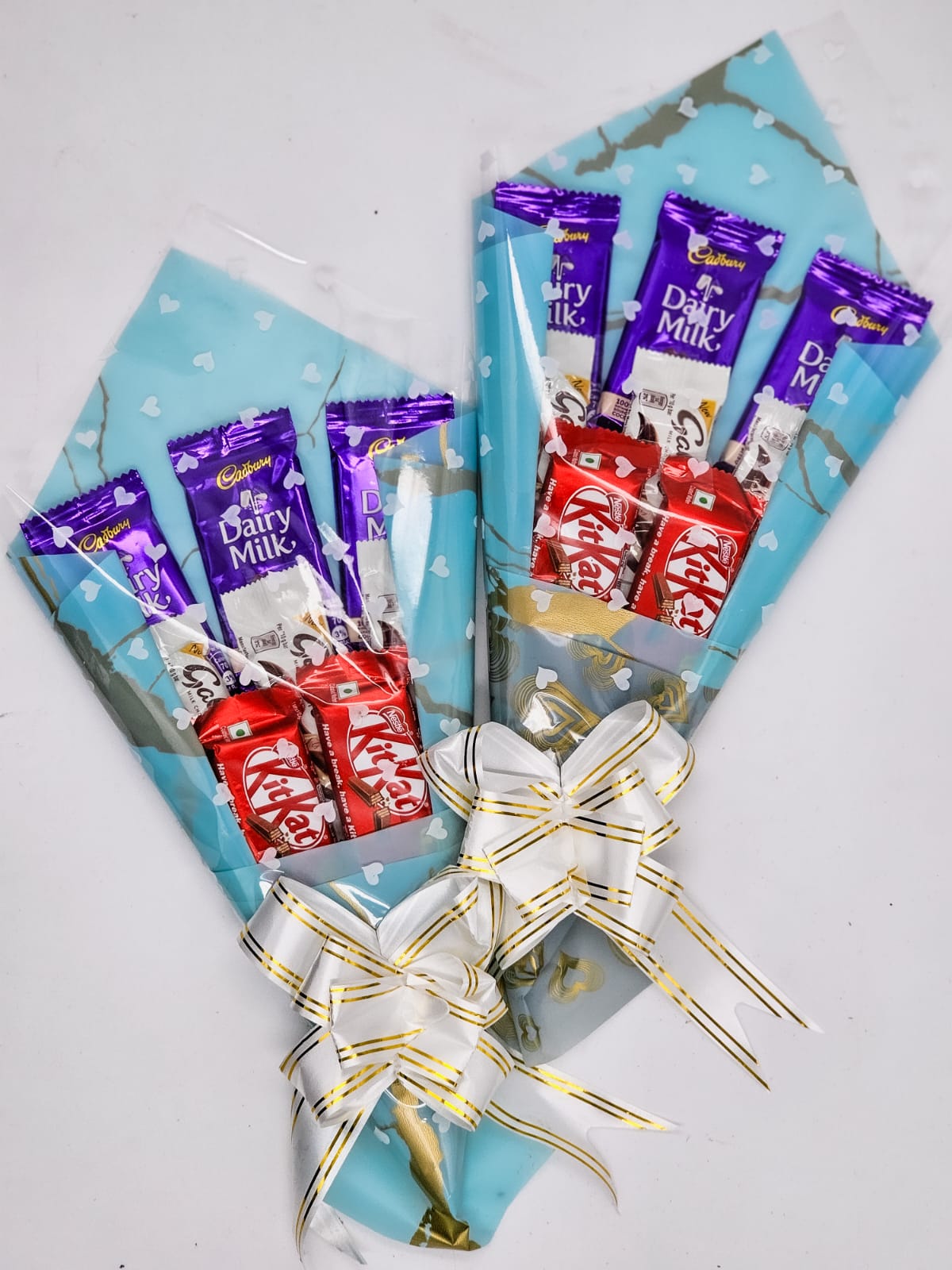 🍫 Sweeten every occasion with our Chocolate Bouquet 💖🎉 Perfect for birthdays, anniversaries, and joyful celebrations. Upgrade your gifting game today!🎁
🍫 Mini Mixed Bouquet: A delightful fusion of 3 Dairy Milk, 3 Galaxy, and 2 KitKat bars

💖 Versatile Gift: Perfect for Birthday, anniversary, romantic dates, and any joyful occasion.

💰 Amazing Value: Yours for an affordable Rs 400.

🎉 Elevate Moments: Add sweetness and joy to every experience.

🎁 Thoughtful Present: Share the love with this delectable bouquet.

👌 Upgrade Now: Indulge, celebrate, and savor the goodness!
Why Trust Us
Your satisfaction is our utmost priority. Our extensive experience and the overwhelming support of our delighted customers solidify our commitment to delivering nothing but the best for you.

12,000+ Happy customers

1000+ Reviews on Google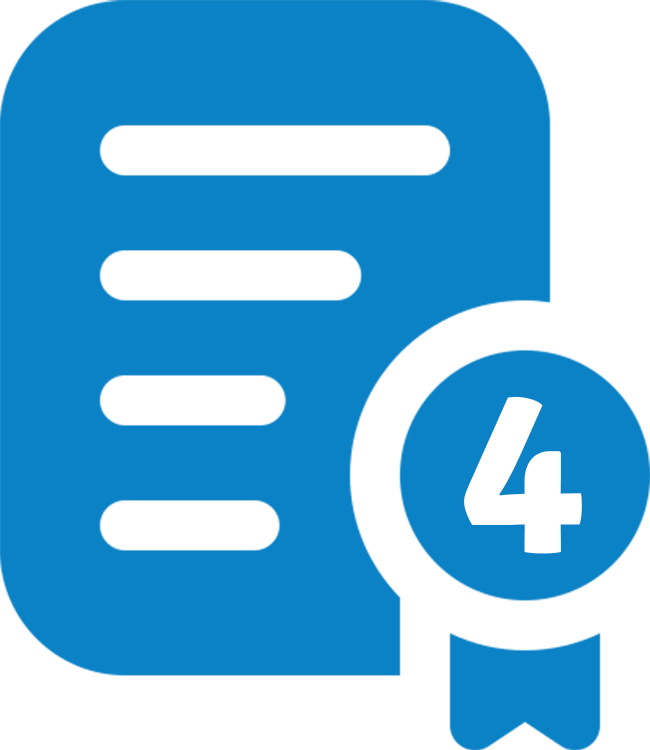 4+ Years of Experience

Razorpay Trusted Business
How Many Chocolates are there in one Mini Chocolate Bouquet?
A delightful fusion of 3 Dairy Milk, 3 Galaxy, and 2 KitKat bars will be available in one Mini Mix Chocolate bouquet .
What is the size of the Chocolate bouquet?
The Approximate size of mini chocolate bouquet is 11*4*3 inches
Happy customers
We deeply appreciate the opportunity to bring joy to people's lives through our artworks. It is this profound sense of gratitude that fuels our relentless drive for continuous improvement and innovation.